Hafiz Farooq Ahmad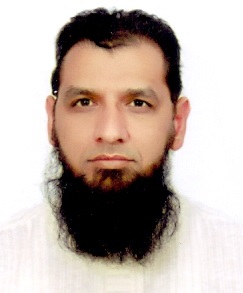 Managing Director / Executive Director
Hafiz Farooq Ahmad is the Managing Director of Ghani Gases Limited. He has an exceptional academic career and did his Bachelor in Engineering from University of Illinois Chicago USA during 1996. He worked for a period of six years with the Applied Materials America which is the biggest semi conductor's capital manufacturing company of the world.
Mr. Farooq has a patent in his name with government of USA for manufacturing of CBD cobalt Chips. He also holds a patent of cobalt deposition in US department of justice from Applied Material.
During 2003 he returned Pakistan when Ghani Group decided to setup the first coated, reflective float glass plant in Pakistan, equipped with the latest available state of the art technology. He joined director of then Ghani Float Glass Limited. He was the main person involved in the commissioning of 1st Float Glass Plant in Pakistan. He managed to commission the plant during 2005 and bring into the production in a very short time. Thereafter during 2006 this company merged into Ghani Glass Limited and nomenclature as GGL-III. Thereafter Mr. Farooq was appointed as Chief Operating Officer of GGL-III. Mr. Farooq managed to introduce superior quality clear, green and brown float glass colors from 2mm to 12mm range which were very much appreciated in glass market.
Under his leadership and excellent entrepreneurial skills and management qualities float glass project attained best possible production efficiency and produce superior quality product mix in shortest possible period. In the result Ghani Glass Ltd. showed continuous growth and earn millions as foreign exchange for exporting this unconventional item.
At Ghani Glass Mr. Farooq also gained handsome experience and technical knowledge for production of Hydrogen and Nitrogen gases. In addition to overall plant operations technical team consisting Pakistani, UK, Chinese and Indian experts worked under his supervision.
Mr. Farooq traveled frequently to Europe, America, Canada, China and gulf countries for selection of machinery, to get himself update for latest development in industry and gained lot of technical, production and marketing experience. He participated in so many international and national fairs, business conferences and seminars.
During October 2007, Mr. Farooq along with his brothers formed Ghani Global Group and setup a state of the art industrial and medical gases manufacturing project near Lahore in the name of Ghani Gases Limited.
Hafiz Farooq Ahmad is certified director in pursuance to code of corporate governance.
In addition to Ghani Gases, Hafiz Farooq Ahmad is the director of Ghani Glass Limited and Chief Executive Officer of Ghani Global Glass Limited.